Jason's Carpet & Tile Blog > Tips for Choosing the Right Bathroom Tile
Tips for Choosing the Right Bathroom Tile
Friday, April 13, 2018 1:35 PM
---

Remodeling your Bathroom

Need to remodel your bathroom? Thinking about changing the tile? We know this can be a stressful process because there are so many different options out there. We have a few tips to help you narrow down your list and choose the bathroom tile that's right for you.

Sample Before You Buy

It is imperative to get samples of the tile choices you're considering. There's nothing worse than buying a hundred square feet of tile to then realize that it doesn't work for your bathroom. When you get samples, you can get a good idea of whether the tile fits your bathroom's style and you can ensure that the size of the tile is appropriate. You will also get a chance to soak-test the tiles to test the quality. Here at Jason's Carpet & Tile free samples are included in your purchase for your convenience.

Pick your Favorite Tile First

If you already have a particular tile in mind that you want to use, make that your starting point. From there choose other options that will work well with this design.

Make Three Styles your Max

You've got your samples, you've picked your favorite style, and hopefully you've read some reviews on all your choices. Now it's time to start making executive decisions. The key is to stick to three different tiles at the most. Choose one statement tile with a unique shape, texture, or color. Keep the other two options simpler and in the same color scheme.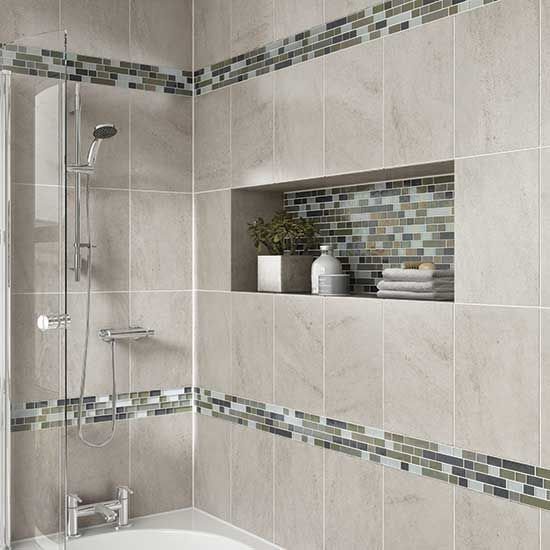 Pick One Show Stopper

We know, we know. There are so many gorgeous tiles out there to choose from. Your bathroom is the perfect space to display some of your personal style and take risks with fun and funky colors and patterns. The trick is sticking to one show stopper and use others that are more subtle. This will keep a small space from looking like a cluttered mess. Picking one statement tile will allow your bathroom to look timeless and create the wow factor that you desire. You don't want too many elements fighting for attention in your bathroom.

Take Maintenance into Consideration

You should always consider maintenance when choosing tile. Some materials and designs will require more cleaning than others. If you don't want to clean your tile often you'll want to choose porcelain or ceramic tiles because they are nearly maintenance free. Tiles that are made of natural stone must be sealed and require a little more maintenance.

Choose Light Colors to Make your Bathroom Look Bigger

Just like any other room in your home, utilizing a light color palette will maximize your space. It will also give your bathroom a more luxurious and expensive feel. Another trick to make your space appear bigger is putting tile all the way up to the ceiling. Floor-to-ceiling tiling will elongate the room and make it look bigger than it really is.

Time to Pick Out your Tile

Now that you have all the tricks and tips to help you pick out your bathroom tile, head on over to Jason's Carpet & Tile, so we can further assist you. You can also give us a call at (305) 964-8623 for assistance. We look forward to hearing from you!