The Importance of Proper Carpet Installation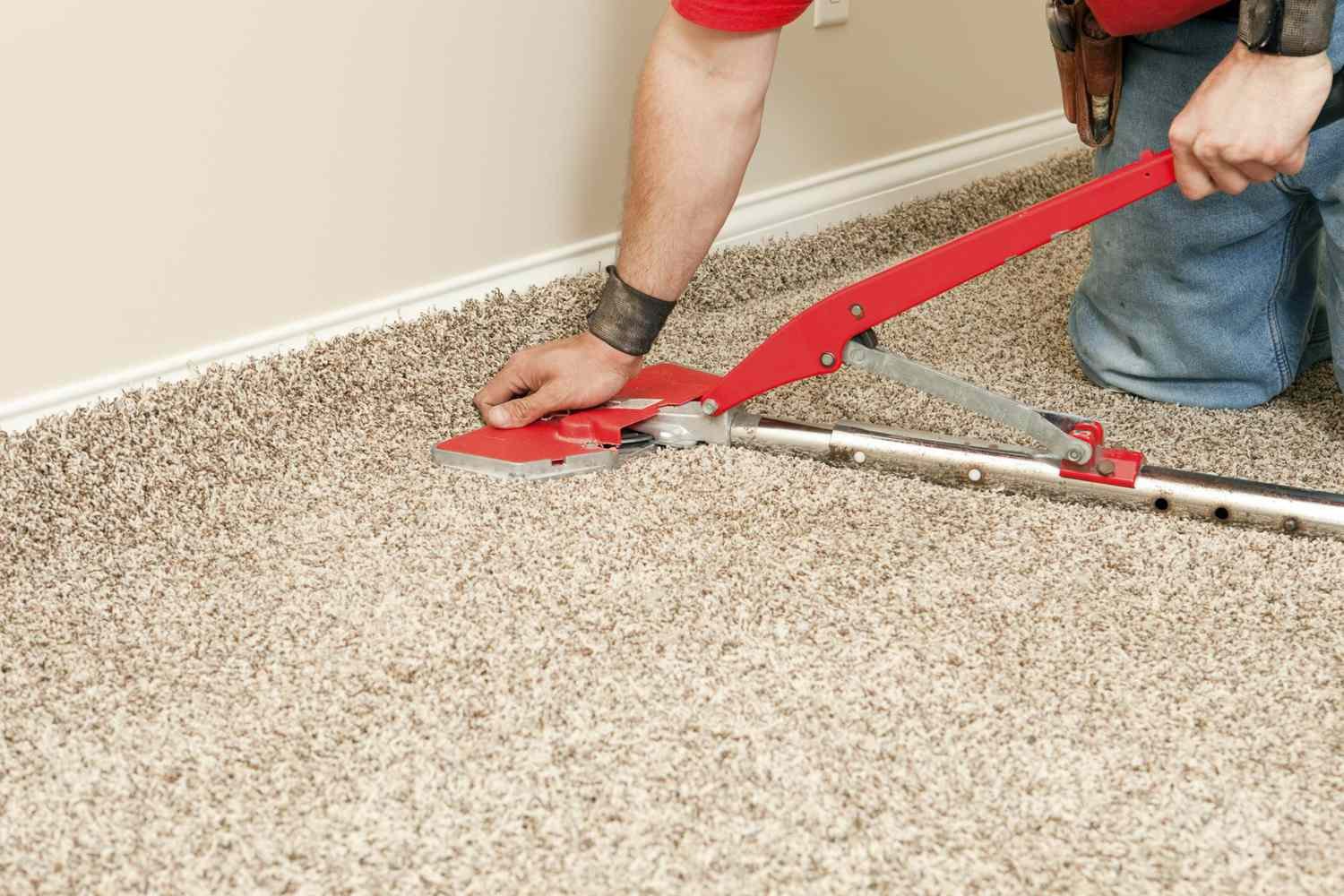 When it comes to flooring options, carpet remains a popular choice for both residential and commercial spaces. Not only does carpet add warmth and comfort to a room, but it also enhances the overall aesthetics.

However, many people underestimate the crucial role that proper carpet installation plays in achieving optimal results. In this article, we will delve into the significance of professional carpet installation and discover how Jason's Carpet & Tile, a trusted name in flooring expertise, guarantees a seamless and enduring carpet installation experience.

Proper installation of Carpet

Installation of your chosen floors, especially with certain materials, can be a complicated task due to the necessity of exact measurements, cuts, and placements. Our technicians are trained, experienced, and ready to take care of this task quickly and easily. You'll be surprised at the outstanding craftsmanship that goes into this process, and we handle it all with professionalism and finesse.

Proper installation is a crucial factor that directly impacts the appearance, functionality, and durability of your carpet. Here's why it matters:
Professional carpet installation ensures a seamless and visually pleasing result. Expert installers possess the necessary skills and techniques to properly stretch, cut, and position the carpet, eliminating wrinkles, bulges, and uneven surfaces. This attention to detail enhances the overall aesthetic appeal of your space.
Extended Carpet Lifespan:
Correct installation techniques, such as using the appropriate tools and following manufacturer guidelines, help maximize the lifespan of your carpet. Properly installed carpets are less prone to premature wearing, tearing, and fraying, allowing them to maintain their quality and appearance for many years.
Steps for Proper Carpet Installation
Removing Old Carpet and Prepping the Room
The first step in the carpet installation process is to remove any old carpet or flooring. This involves carefully pulling up the old carpet, removing any tack strips or adhesive, and thoroughly cleaning the subfloor. Once the room is prepped and ready, the installation can proceed.
Installing the Carpet Padding
Before laying down the carpet, it's important to install a layer of padding. The padding provides cushioning, insulation, and soundproofing, making your carpet more comfortable and durable. Carefully measure and cut the padding to fit the dimensions of the room, then secure it in place using adhesive or staples.
Stretching and Securing the Carpet
Once the padding is in place, it's time to lay the carpet. Start by positioning the carpet in the room, leaving a few inches of excess on each side. Use a power stretcher to stretch the carpet tightly across the room, ensuring a smooth and wrinkle-free installation. Secure the edges of the carpet using tack strips or adhesive.
Benefits of Hiring a Professional Carpet Installation Service
Hiring a professional carpet installation service ensures that your carpet is installed by experienced technicians with the knowledge and expertise to handle even the most challenging installations. This can save you time, frustration, and the potential for costly mistakes.
Professional carpet installers have access to specialized tools and equipment, allowing them to complete the job quickly and efficiently. This not only saves you time but also reduces the overall cost of the installation.
Why Choose Jason's Carpet & Tile for Proper Carpet Installation
When it comes to proper carpet installation, entrusting the job to professionals is crucial. Jason's Carpet& Tile, a renowned flooring expert, is your go-to destination for top-notch carpet installation services. Here's why we stand out from the competition:
Extensive Expertise:


With years of experience in the industry, we have developed a deep understanding of carpet installation techniques and best practices. Our team of skilled professionals possesses the knowledge, expertise, and attention to detail required to handle all types of carpet installations, regardless of size or complexity. We stay up to date with the latest industry trends and advancements to deliver exceptional results.
Precise Measurement and Planning:
Jason's Carpet & Tile begins the installation process with precise measurement and thorough planning. Our team carefully assesses the space, considers any unique characteristics, and determines the optimal layout and pattern for the carpet installation. This meticulous planning ensures that the carpet is installed seamlessly and aligns perfectly with the room's dimensions and design.
Quality Materials and Tools:


To deliver superior carpet installation, we utilize high-quality materials and state-of-the-art tools. From the selection of the appropriate carpet padding to the use of specialized tools for cutting, stretching, and seaming, they prioritize quality and precision. By using premium materials and tools, we ensure that the carpet is installed securely and efficiently, maximizing its performance and longevity.
Exceptional Customer Service:


We pride ourselves on delivering excellent customer service. Our friendly and knowledgeable staff is dedicated to understanding your specific needs, preferences, and budget. We provide personalized guidance, offering expert advice on carpet selection, design options, and maintenance tips. Throughout the installation process, we maintain clear and open communication, keeping you informed and involved every step of the way.
Proper carpet installation is a vital aspect of ensuring the longevity and visual appeal of your flooring investment. By recognizing the importance of professional installation, you can avoid common pitfalls and enjoy the full benefits of your carpet. Trusting the professionals will not only save you time and effort but also provide you with peace of mind, knowing that your carpet will be flawlessly installed for years of comfort and beauty.
Consider Jason's Carpet &Tile as your trusted floor expert for impeccable carpet installation. Contact us today for personalized guidance, superior customer service, and lasting quality in carpet installations. Experience the difference of working with professionals who prioritize your satisfaction.