The Best Flooring Options for High-Traffic Areas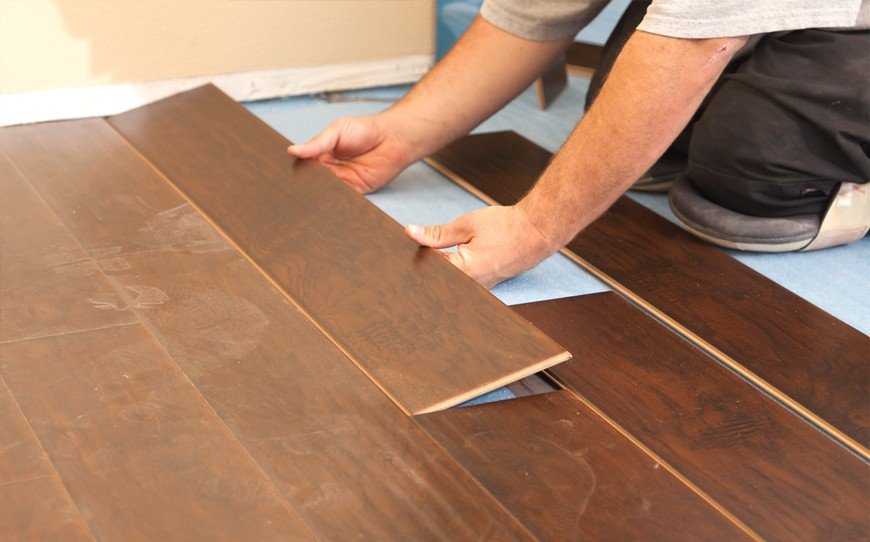 High-traffic areas in homes and commercial spaces require flooring that can withstand heavy use and foot traffic without sacrificing durability or aesthetics. In this blog post, we will explore the best flooring options for high-traffic areas, considering factors such as durability, maintenance, comfort, and style.
By choosing the right flooring material, you can ensure long-lasting performance and create a welcoming space that can withstand the demands of daily use.With our expertise and high-quality flooring products, we're here to ensure your space remains beautiful, durable, and functional for years to come.
Understanding High-Traffic Areas:
High-traffic areas are the bustling spaces in our homes or commercial settings that experience constant movement and foot traffic. These areas require flooring that can withstand the wear and tear caused by daily use. Examples of high-traffic areas include entryways, hallways, kitchens, living rooms, and commercial lobbies. At Jason Carpet & Tile, we recognize the unique challenges posed by these areas and can guide you in finding the ideal flooring solution.
Factors to Consider when Choosing Flooring for High-Traffic Areas

When choosing flooring for high-traffic areas, there are several factors you should consider. These include durability, resistance to wear and tear, ease of maintenance, appearance, cost, and comfort. Let's delve deeper into each one:
Durability: This is perhaps the most crucial factor. The flooring you choose should be able to withstand heavy use without showing signs of wear and tear. Materials such as porcelain tile, hardwood, and laminate are known for their durability.
Resistance to Wear and Tear: In addition to being durable, your flooring should also be resistant to the common causes of wear and tear in high-traffic areas, such as scuffs, scratches, and spills. Some types of flooring, like vinyl and tile, are particularly good at resisting these issues.
Ease of Maintenance: High-traffic areas are often prone to spills and stains. As such, you'll want a floor that's easy to clean and maintain. Look for materials that are water-resistant and easy to sweep or vacuum.
Appearance: Of course, you'll also want to choose a flooring material that matches your style and the decor of your space. Fortunately, many durable and easy-to-maintain flooring options also come in a variety of designs and styles.
Cost: Finally, cost is always a consideration. While you may need to invest more upfront for a durable and high-quality floor, it can save you money in the long run by reducing the need for repairs or replacements.
Comfort: High traffic doesn't have to mean uncomfortable. Consider the underfoot feel of the flooring options you're considering, particularly if the area sees a lot of standing activity, like in a kitchen.
The Best Flooring Options for High-Traffic Areas
Hardwood Flooring


Hardwood flooring offers timeless beauty and exceptional durability, making it an excellent choice for high-traffic areas. At Jason Carpet & Tile, we provide a wide range of hardwood options that are specifically designed to withstand heavy use. From solid hardwood to engineered hardwood, we have the expertise to guide you toward the best choice for your needs.
Luxury Vinyl Flooring


Luxury vinyl flooring combines the look of natural materials with enhanced durability, making it an ideal solution for high-traffic areas. Our selection of luxury vinyl flooring offers outstanding wear resistance and easy maintenance, ensuring your floors stay beautiful and resilient even in the busiest spaces.
Porcelain or Ceramic Tile


Porcelain or ceramic tile is renowned for its durability, making it an excellent option for high-traffic areas. With a wide array of designs, patterns, and sizes available at Jason Carpet & Tile, you can find the perfect tile flooring to suit your space. Our team can assist you in selecting the right tile and ensure a professional installation that stands the test of time.
The Expertise of Jason Carpet & Tile

At Jason's Carpet & Tile, we take pride in our extensive knowledge and experience in flooring for high-traffic areas. We understand the unique requirements of these spaces and offer personalized guidance to help you make an informed decision. Our high-quality flooring products, coupled with our professional installation services, guarantee exceptional results that exceed your expectations. Trust us to provide you with durable, stylish, and functional flooring solutions that withstand the demands of high-traffic areas.
When it comes to flooring options for high-traffic areas, Jason Carpet & Tile has you covered. We offer a wide range of durable and stylish options, including hardwood, luxury vinyl, and porcelain or ceramic tile. Our expertise in the field ensures that you receive expert advice tailored to your specific needs. Let us help you create a space that not only withstands the demands of heavy foot traffic but also enhances the beauty and functionality of your home or commercial setting.
Contact Jason Carpet & Tile today for a consultation and discover the perfect flooring solution for your high-traffic areas.