The Advantages of Installing Carpet Tiles | Jason's Carpet & Tiles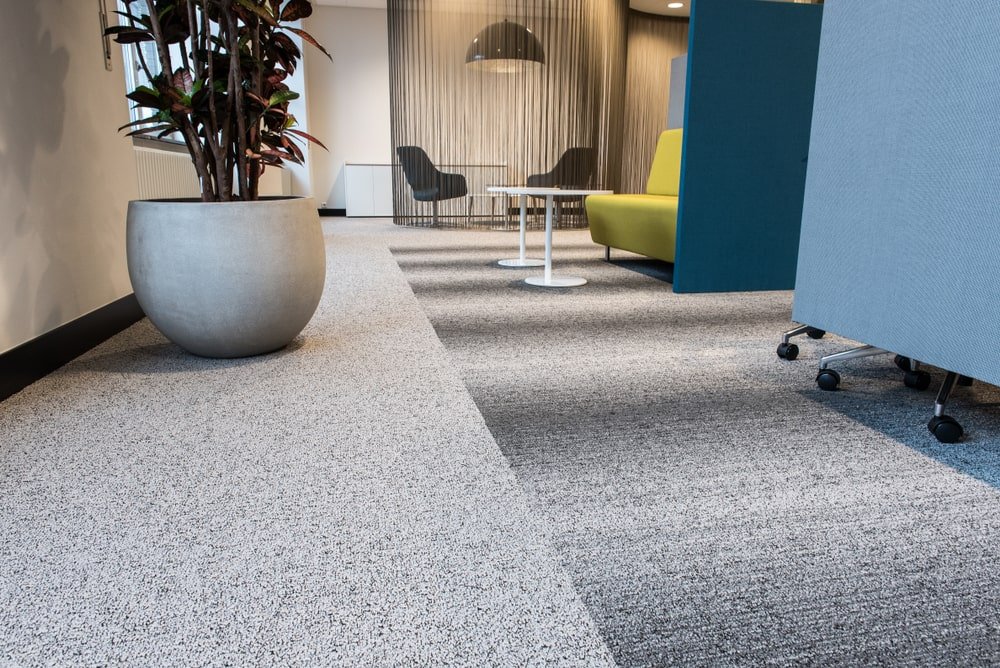 Carpet tiles have revolutionized the world of flooring with their versatility, functionality, and aesthetic appeal. As a popular choice for both residential and commercial spaces, carpet tiles offer numerous advantages that make them stand out from traditional broadloom carpets. In this blog, we will explore the captivating world of carpet tiles, delve into their advantages, and showcase how Jason's Carpet & Tile can provide professional installation services to help you transform your space. Discover why carpet tiles are the perfect flooring solution for your needs.
Why Carpet Tiles are a Popular Choice for Flooring
Carpet tiles have gained immense popularity in recent years due to their unique characteristics and benefits. Their modular nature, ease of installation, and design flexibility make them a preferred choice for homeowners and business owners alike. Unlike broadloom carpets, carpet tiles offer greater convenience, customization options, and practicality. Their ability to transform any space, from living rooms to offices, has contributed to their growing demand in the flooring industry.
The Advantages of Installing Carpet Tiles
Design Versatility:
Carpet tiles offer unparalleled design versatility with the ability to mix and match different colors, patterns, and textures, allowing you to create a customized floor that perfectly suits your unique style. Their easy replacement feature enables you to replace individual tiles without the need to remove the entire carpet, making maintenance and design updates hassle-free. Moreover, carpet tiles offer creative layout options, such as checkerboard, herringbone, or monolithic, elevating the visual interest and overall aesthetics of your space. With carpet tiles, you have the freedom to unleash your creativity and transform your floor into a captivating masterpiece.

Durability and Longevity
Carpet tiles are crafted with high-performance materials, making them highly durable and capable of withstanding heavy foot traffic. This ensures long-lasting performance, particularly in high-traffic areas of your home or business. Additionally, many carpet tiles come with stain-resistant coatings, providing added protection against spills and stains. This feature makes cleaning and maintenance a breeze, as accidental spills can be promptly addressed without the worry of leaving permanent marks on your floor. With carpet tiles, you can enjoy both durability and convenience in maintaining a pristine and beautiful flooring surface.
Easy Installation and Maintenance
Carpet tiles are DIY-friendly, and designed for hassle-free installation, making them an excellent choice for individuals who enjoy do-it-yourself projects. In the event that a tile becomes damaged or stained beyond repair, it can be effortlessly replaced without disturbing the rest of the flooring, saving both time and money. Moreover, regular maintenance of carpet tiles is a breeze, requiring simple vacuuming and occasional spot cleaning. This makes carpet tiles a convenient and low-maintenance flooring solution, allowing you to enjoy a beautiful and clean floor with minimal effort.
Installing Carpet Tiles with Jason's Carpet And Tile
Professional Installation Services
If you're considering carpet tiles for your home or office but prefer professional installation, look no further than Jason's Carpet And Tile. Our experienced team of installers will ensure a seamless and efficient installation process, guaranteeing a beautiful and long-lasting result.
Expert Advice and Guidance
At Jason's Carpet And Tile, we understand that choosing the right carpet tiles can be overwhelming. That's why our knowledgeable staff is always available to provide expert advice and guidance. Whether you need assistance in selecting the perfect design or determining the appropriate quantity of tiles for your space, we're here to help.
Quality Products and Materials
When it comes to carpet tiles, quality is crucial. That's why Jason's Carpet And Tile only offers top-of-the-line products from reputable manufacturers. We prioritize durability, aesthetics, and sustainability, ensuring that your carpet tiles meet the highest standards of excellence.
In conclusion, carpet tiles offer a world of advantages that make them a smart and stylish choice for any flooring project. Their design versatility, durability, easy installation, and low maintenance requirements set them apart from traditional carpets. With Jason's Carpet & Tile, you can experience the benefits of professional installation, expert guidance, and access to high-quality carpet tiles. Whether you're looking to transform your home or enhance your commercial space, carpet tiles provide the perfect blend of functionality and aesthetics. Choose carpet tiles and let Jason's Carpet & Tile help you create a stunning and practical floor that exceeds your expectations.
Ready to transform your space with carpet tiles? Contact us today and let our experts help you choose the perfect carpet tiles for your needs. From professional installation to expert guidance, trust us to create a stunning and functional floor that exceeds your expectations. Request a consultation now.