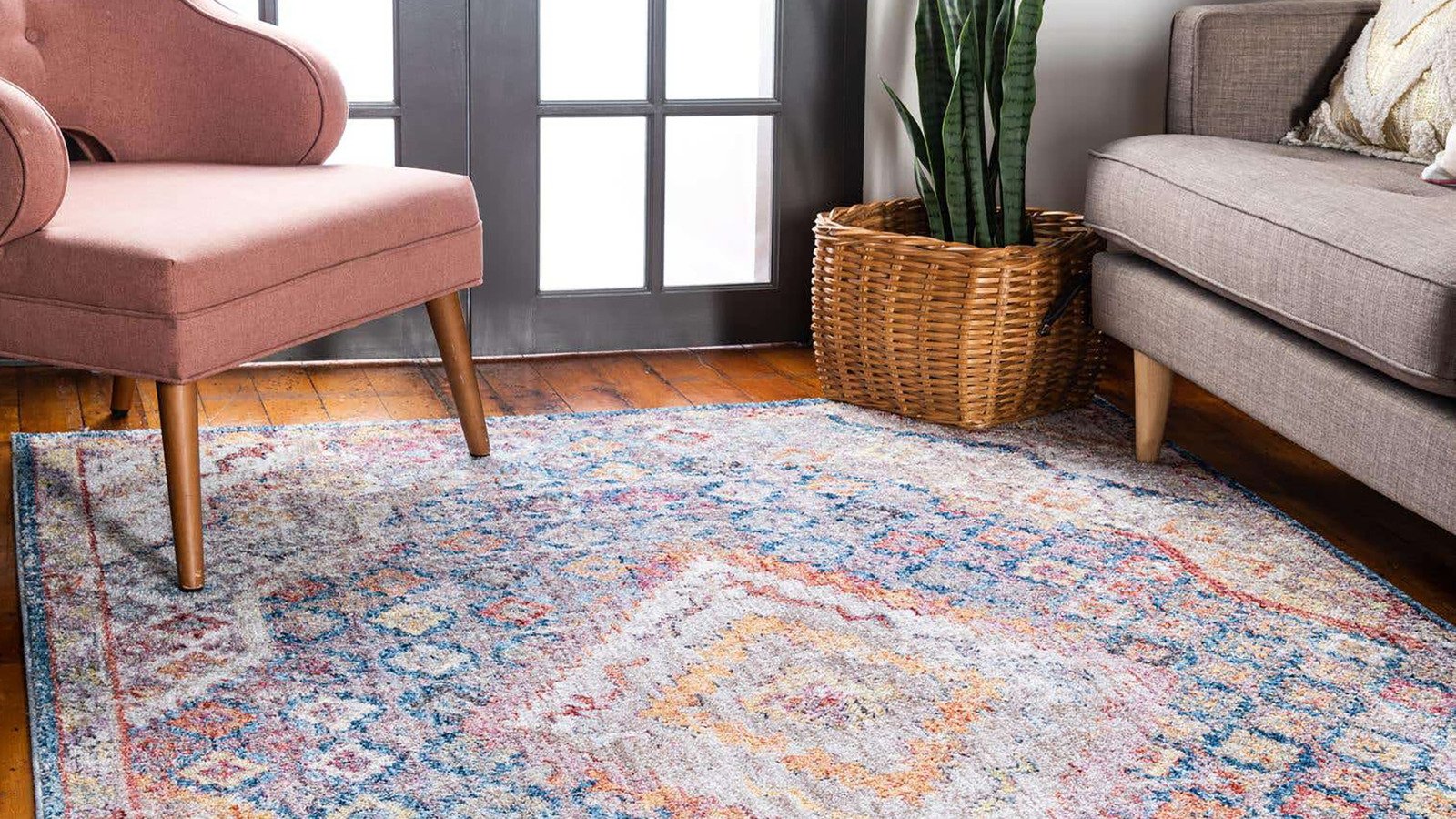 Choosing the perfect area rug for your space can be a daunting task. With a myriad of sizes, styles, and materials to choose from, it can be overwhelming. However, an area rug can significantly impact the overall feel and appearance of a room. A well-selected rug brings balance, scale, and a finishing touch to your interior design.
Welcome to Jason Carpet & Tile, your trusted flooring expert. In this comprehensive guide, we will provide you with expert tips on how to choose the right area rug for your space. As seasoned professionals, we understand the impact that a well-chosen area rug can have on your interior design. Let us help you transform your living space into a warm and inviting haven.
Understanding the Importance of Area Rugs:
Area rugs have the power to transform a room. They act as artwork for the floor, setting the tone for the entire space. The size, color, and texture of your area rug will influence the mood and character of your room. Moreover, area rugs are functional. They provide comfort, warmth, and noise reduction. They protect your floor from daily wear and tear, and they create designated zones in open-plan living spaces.
Assessing Your Space:

To choose the perfect area rug, we must first assess your space. Consider the size, layout, and existing furniture of the room. Measure the dimensions accurately, paying attention to the placement of doors and walkways. This evaluation will guide us in determining the ideal rug size and shape for your specific needs.
Determining the Purpose of the Area Rug
When selecting an area rug, it's essential to consider its purpose. Are you using it to define a space, add warmth, or inject color and personality into your room? Understanding the function of your rug will guide your choice.
Defining the Functionality
A rug's functionality depends on its location and the lifestyle of the home's inhabitants. For instance, a plush, high-pile rug might be perfect for a bedroom, creating a soft, warm surface underfoot. Conversely, a flat-weave rug might be better suited for high-traffic areas like entryways or kitchens, where durability is a key consideration.
Enhancing the Aesthetics
Apart from its functional purposes, an area rug is a fantastic tool for enhancing a room's aesthetics. It can add color and pattern, anchor furniture, and help define spaces in open-plan living areas. The right rug can bring balance and harmony to a room's decor, making it feel complete and cohesive.
Choosing the Right Size:
Size matters when it comes to area rugs. The right size rug will proportionately fill your space and complement your furniture, thus improving the overall look and feel of your room.
Finding the right rug size is crucial for achieving a balanced and visually appealing look. As your flooring experts, we will guide you in selecting the appropriate dimensions based on the room and furniture placement. Whether you need a small accent rug or a large statement piece, we have a wide selection to choose from.
Exploring Rug Styles and Patterns
Once you've determined the size of your rug, it's time to explore styles and patterns. The style of your rug should align with the overall aesthetic of your room. Whether you prefer traditional, contemporary, or transitional style, there's an area rug that fits your taste.
Understanding Different Rug Materials
Rugs come in various materials, each with its distinct look and feel. Wool rugs are durable and soft, making them ideal for high-traffic areas. Silk and viscose rugs offer a luxurious sheen and softness but are more delicate, so they're better suited for low-traffic areas. Synthetic rugs are budget-friendly and easy to clean, so they're excellent for households with kids and pets.
Selecting a Style that Matches Your Décor
When it comes to style, your rug should complement the other elements of your decor. If your room features modern furniture with clean lines and neutral colors, a geometric or abstract rug would pair well. On the other hand, if your room has a more traditional or rustic aesthetic, a Persian or Oriental rug might be a better fit.
Incorporating Patterns and Colors
The pattern and color of your rug can dramatically affect the mood of your room. Bold, vibrant colors can energize a space, while softer hues create a calming effect. Similarly, a rug with a large, bold pattern can be a statement piece, while a rug with a subtle pattern can bring a touch of elegance to a room.
Utilizing Professional Assistance from Jason Carpet & Tile:

Choosing the right area rug can be overwhelming, but you don't have to do it alone. Trust the expertise of Jason Carpet & Tile to help you make an informed decision. Our knowledgeable team will guide you through the selection process, offering personalized recommendations based on your preferences and requirements.
Choosing the right area rug for your space is an important decision that can significantly impact the overall look and feel of your room. By considering the size, shape, style, and material of your rug, you can create a cohesive and inviting space that reflects your personal style. Whether you're looking to define a space, add warmth, or inject color and personality, there's an area rug out there that's perfect for you. Visit Jason's Carpet & Tile today to explore our wide range of options, and let us help you find the ideal rug for your home.